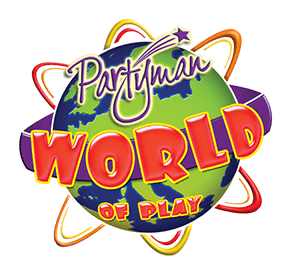 Sorry we're closed until further notice
We are extremely devastated to announce after the advice from the government for everyone to avoid social places that we have no choice but to close until further notice.
Parties – We will be ringing around to discuss options. We are so very very sorry. This is totally out of our control.
Events – We will keep you posted ASAP.
Annual Pass Holders & Monthly Pass Holders – We will add the amount of time we are closed to your pass.
We just want to say this is not just a business to us this is our family and our staff's livelihoods. We are so truly heartbroken to have to make this decision by a situation that is totally out of our control.
We hope to see you all very, very soon.
Magically yours
Jim, Aaron the Partyman Team & Cosmo the Dragon.
SEN at Partyman World of Play
Dates for SEN Sessions
Partyman World of Play are proud to offer complimentary morning and evening sessions dedicated to children & young adults with special needs where we close the entire venue just for you!
Evening Sessions
6pm til 8pm
Wednesday 8th January
Wednesday 5th February
Wednesday 4th March
Wednesday 1st April
Wednesday 6th May
Wednesday 3rd June
Wednesday 1st July
Wednesday 5th August
Wednesday 2nd September
Wednesday 7th October
Wednesday 4th November
Wednesday 2nd December
Morning Sessions
9am til 10am
Sunday 26th January
Sunday 23rd February
Sunday 29th March
Sunday 26th April
Sunday 17th May
Sunday 28th June
Sunday 19th July
Sunday 23rd August
Sunday 27th September
Sunday 18th October
Sunday 29th November
Sunday 20th December
Guests with SEN or disabled guests are also entitled to one free helper/carer during each admission. The primary helper must be a adult and able to take primary responsibility during emergencies and decision making.
All guests who would like to attend one of our sessions or would like to visit the centre at the special admission prices will need to present a DLA letter at reception
The above dates are for 2020 only.
Admission Prices
We are proud to offer special admission rates for children with SEN. All you need to do is bring along your letter or card to reception on the day you would like to visit.
Category

Fee

Peak

£5.00

Off-Peak

£5.00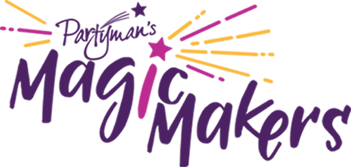 We are proud to be working with the Partyman's Magic Makers Charity
Visit Magic Makers
Annual Pass
Visit us as many times as you like with a SEN Annual Pass which is only £55 for the year and allows the named guests unlimited entry throughout the year with a carer/guardian.
Contact Us
Get the latest news and offers
Top