Charities, PTA & Trust Events only £1.80 per person!
Entry to Partyman World of Play for each person for 2 hours of play time 7-9pm only
Please Note:
Our Charities, PTA and Trusts Offer allows you to sell tickets for your event to raise those valuable pennies for a special cause may it be for a friend, a charity or a trust!! You can charge as much as you like for the tickets(though we take £1.80 per person). Offer requires a minimum of at least 75 tickets sold. You must be a registered School, Charity or Trust.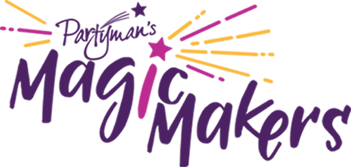 We are proud to be working with the Partyman's Magic Makers Charity
Visit Magic Makers