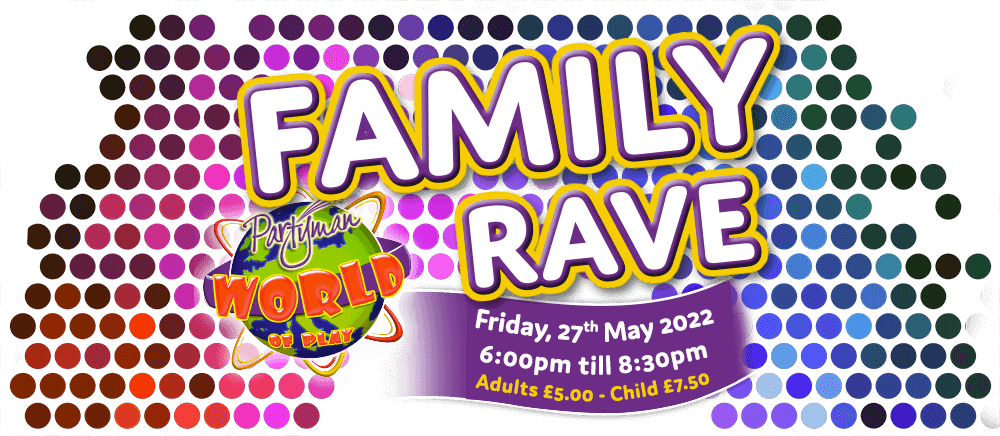 Partyman's Family Rave is Perfect for the Whole Family
Friday 27th May, 6pm -8:30pm
Boogie under our laser lights and confetti cannons to classic party tunes for the little ones and party anthems from "back in the day" for the adults.
For all you Ibiza lovers they'll be live bongo and saxophone performances, so you can in spirit, be whisked back to the white island.
When you and your little ones require a recharge from throwing some shapes, we will be serving some seriously tasty and refreshing mocktails.