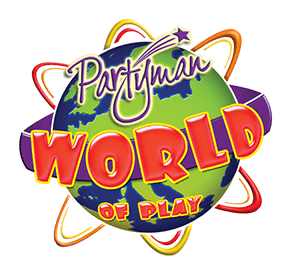 Sorry we're closed until further notice
We are extremely devastated to announce after the advice from the government for everyone to avoid social places that we have no choice but to close until further notice.
Parties – We will be ringing around to discuss options. We are so very very sorry. This is totally out of our control.
Events – We will keep you posted ASAP.
Annual Pass Holders & Monthly Pass Holders – We will add the amount of time we are closed to your pass.
We just want to say this is not just a business to us this is our family and our staff's livelihoods. We are so truly heartbroken to have to make this decision by a situation that is totally out of our control.
We hope to see you all very, very soon.
Magically yours
Jim, Aaron the Partyman Team & Cosmo the Dragon.
About Partyman Basildon
Partyman World Of Play Basildon provides lots of fun and play on the huge themed play structures, football area, fantastic slides and the UK's only indoor climbable volcano! There is also a specially designed toddler area for little guests who are under 3 years of age!
Admission Fees
Peak days include weekends, school & bank holidays. Monday to Friday term time are off peak days. Advanced online tickets are only available to book 24hrs prior to your visit and are not available on the day.
Please read our Rules of Play prior to visiting Partyman World.
Our admission prices are:
Admissions

Category

On-Door

Peak

Online

Peak

On-Door

Off-Peak

Online

Off-Peak

Under 1

£2.00

£1.00

£2.00

£1.00

1 to 3 years

£6.00

£5.00

£5.00

£4.00

4 to 13 years

£7.95

£6.95

£6.95

£5.95

Adults (18+ years)

£2.50

£1.50

FREE

FREE
Book Online and Save

Receive 50% discountOn entry and admission 7 days a week
*with a valid TAMBA Membeship
Have to show pass on the day, cannot pre-book, 50% off whole bill
Full Terms and Conditions Apply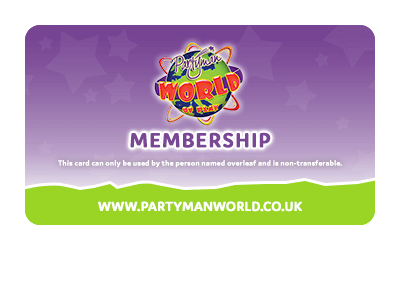 Find Out More
How much is it?
Annual Pass

£75.00

Monthly Direct Debit

£6.25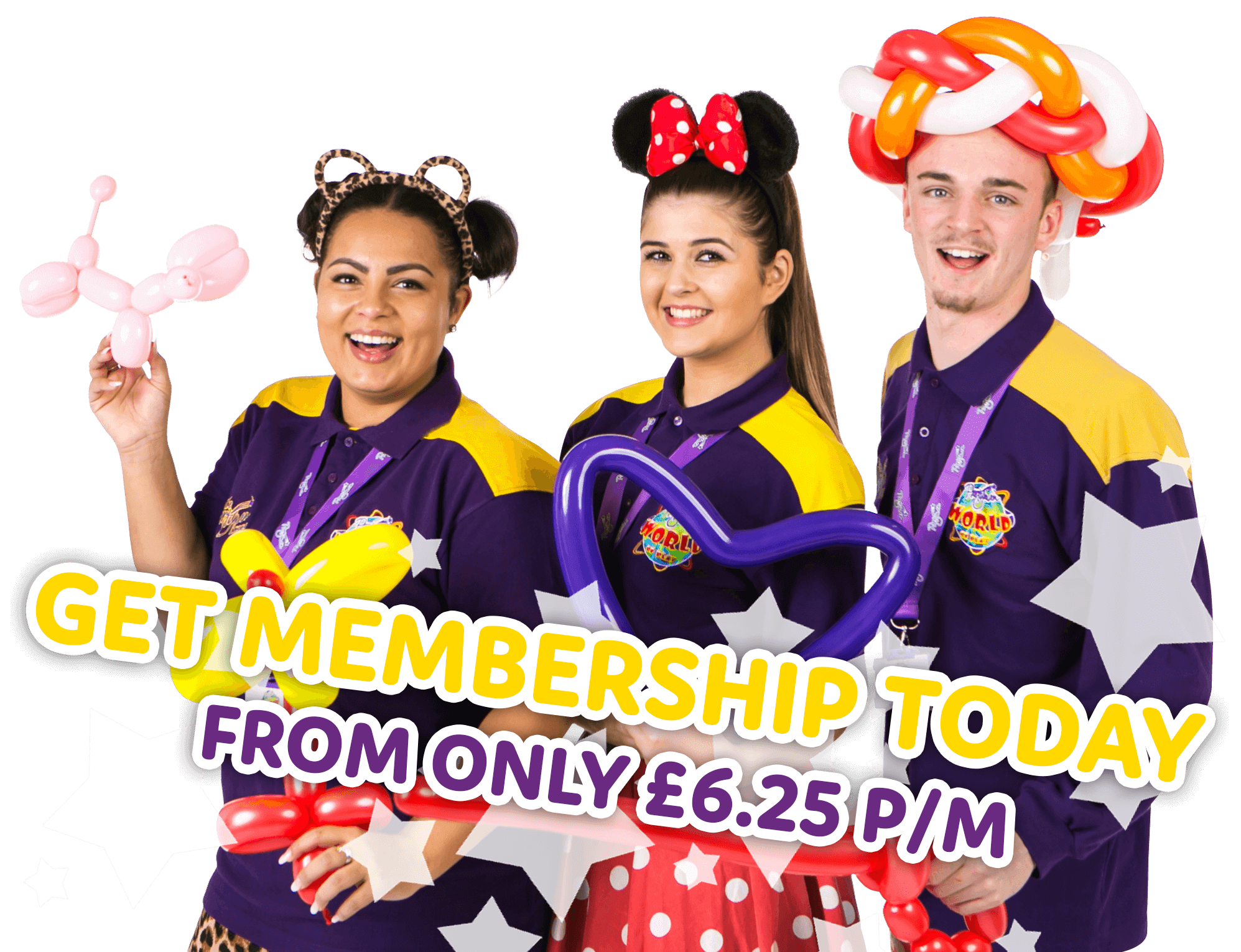 Where to find us
Partyman World of Play Basildon, Burnt Mills Road, Basildon, United Kingdom, SS13 1LJ

Our Opening Times Are:
Monday - Sunday from 10am - 6:30pm. Check our Facebook Page for the latest times.
01268 208 660
Start your adventure with Partyman World
6 Reasons you should choose us
Memberships Available

Various Locations

Hot Food & Drink

The Best Entertainers

Arts & Crafts

Great Parties
Get the latest news and offers
Top