School/Group Fees
Become a member today to gain access to any one of our Partyman World of Play venues. Pay our membership fee of just 5.00 to visit any one of our play areas!
Number of Children

Fee

0-10 Children

£4 per child

11-30 Children

£3.20 per child

31-50 Children

£2.50 per child
Book Online and Save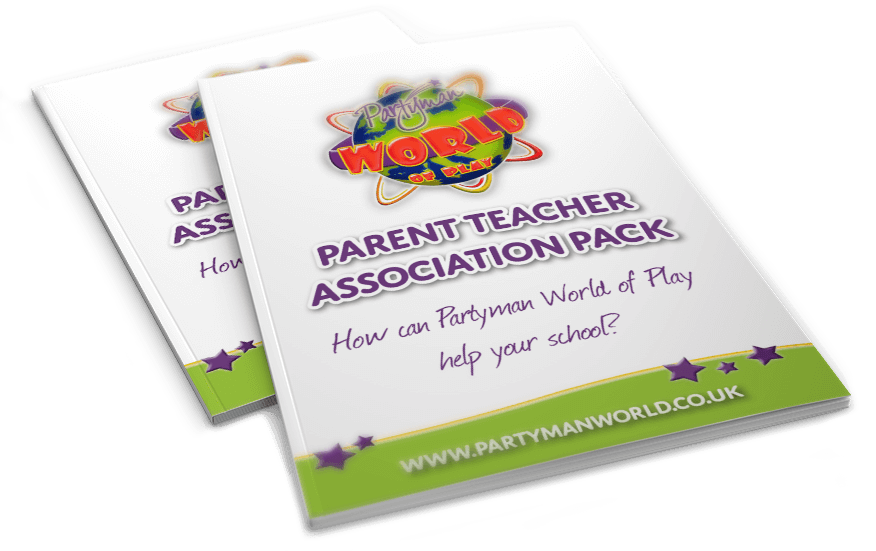 Parent Teacher Association Pack
Download our Parent Teacher Association Pack to find out how Partyman World can help your school from fundraising to events.
Download the pack now!
Download Our Risk Assessment
Want to see our risk assessment?
Download PDF
Our Risk Assessment
We as a company work very closely with a range of companies and the local authority to put all the systems and procedures in place to ensure the highest health and safety standards are maintained at our venue. As part of our operations we have daily, weekly and monthly checks.
This risk assessment acts as a guideline for schools and groups. If you require a visit to the premises to carry out your own risk assessment please contact us
via email at braintree@partymanworld.co.uk so we can assist in arranging this.
Food & Drink
Our delicious ever changing menu has meals for everyone from a selection of scrumptious kids meals to filling adult meals. With comfy indoor and outdoor seating you really are spoilt for choice. We are proud to be able to say our venue offers a wide range of healthy eating options.
Check out our menu
Get In Touch
Please do not hesitate to contact us if you have any queries
Get In Touch
Get the latest news and offers
Top